Western Magic Valley
REALTORS®
The Mission of the Western Magic Valley REALTORS® is to support it's members in their business pursuits by promoting the highest professional standards ethics and being the primary provider for quality services, education and real estate services in our market area. WMVR has over 600 REALTOR® members and an increasing number of Affiliates.
Our goal is to be a resource in helping you grow your business and your knowledge!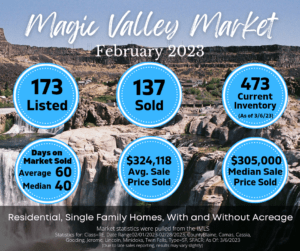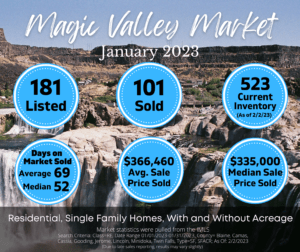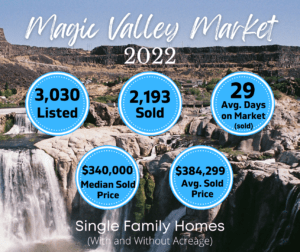 These are the market Statistics for all of 2022.  If you are looking for more detailed statistics, please visit the IMLS Website: https://www.intermountainmls.com/stats
People who Make a Difference
Interested in Getting your Real Estate License?
We'll help you every step of the way.
Visit the Idaho Real Estate Commission IREC.iDAHO.GOV
This resource identifies all of the steps and classes available to get you started.
Visit http://www.irec.idaho.gov
Click: I want to get an Idaho real estate license.
Register for a Real Estate Pre-License Course
Western Magic Valley REALTORS offers LIVE Pre-License Classes. The next class is in July! Click here to register.
After taking the prelicense courses, agents must pass the real estate exam.
collective force of real estate professionals who subscribe to a strict 
Code of Ethics
.
Be part of the incredible ways REALTORS® are serving their communities and customers.
Our Affiliates Are
Amazing
Supportive
Community Focused
Proactive